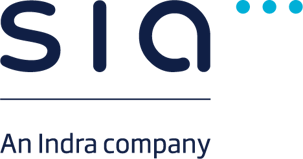 SIA
Spain and Portugal
SIA is the leading cybersecurity company in Spain and Portugal, both in terms of turnover and expert talent, with more than 1,500 specialists. Its value proposition is based on the specific responses it offers organizations to meet the challenges and threats posed by the four forces of digitalization: regulatory pressure, connected infrastructures, the transformation of IT architectures and the growing digital interaction of people; responses articulated through a set of specific measures and plans to minimize risk and maximize the protection of their businesses. As a member of the Indra Group, one of the leading global technology and consultancy companies with business operations in 140 countries, SIA benefits from in-depth knowledge of the sector as well as a solid worldwide presence. More information at: www.sia.es
TUV Rheinland i-sec Gmbh
Germany
For more than 20 years, the cybersecurity business at TÜV Rheinland has been helping companies from numerous industries to use innovative technologies securely.
Our consultants combine their cybersecurity expertise with a high level of industry know-how. The approach of our cybersecurity solutions aims to combine security and data protection in an increasingly vulnerable world of networked systems and devices.
To this end, the experts conduct, among other things, cybersecurity tests, industrial security audits, and data protection audits for the Internet of Things (IoT) and cloud infrastructures.
TÜV Rheinland operates a global network of more than one hundred laboratories worldwide, in which all cybersecurity and data protection tests can be carried out for manufacturers from a single source. More information at: https://www.tuv.com


Open*I Gmbh
Germany and Switzerland
open*i GmbH has been designing IT systems for medium-sized and large companies for over ten years. With its expertise in Linux-based technologies, open*i is a versatile and valued companion on the way to the cloud.
Our focus: IT infrastructures based on current open source technologies.
Our goal: the full potential of open standards for our customers:
Far-reaching independence from manufacturers through OpenSource technologies

Maximum automation through clear interfaces and standards

Strategic flexibility

Best quality through transparent code
Our range of services includes, among other things, the construction of infrastructures for Iaas and PaaS clouds, quality monitoring and the design of automation for efficient DevOps methodology.
Let's connect
Managing identity can be complex. Let OpenIAM simplify how you manage all of your identities from a converged modern platform hosted on-premises or in the cloud.
For 15 years, OpenIAM has been helping mid to large enterprises globally improve security and end-user satisfaction while lowering operational costs.